The struggle is real.
People are more anxious than ever and it's only getting worse it seems.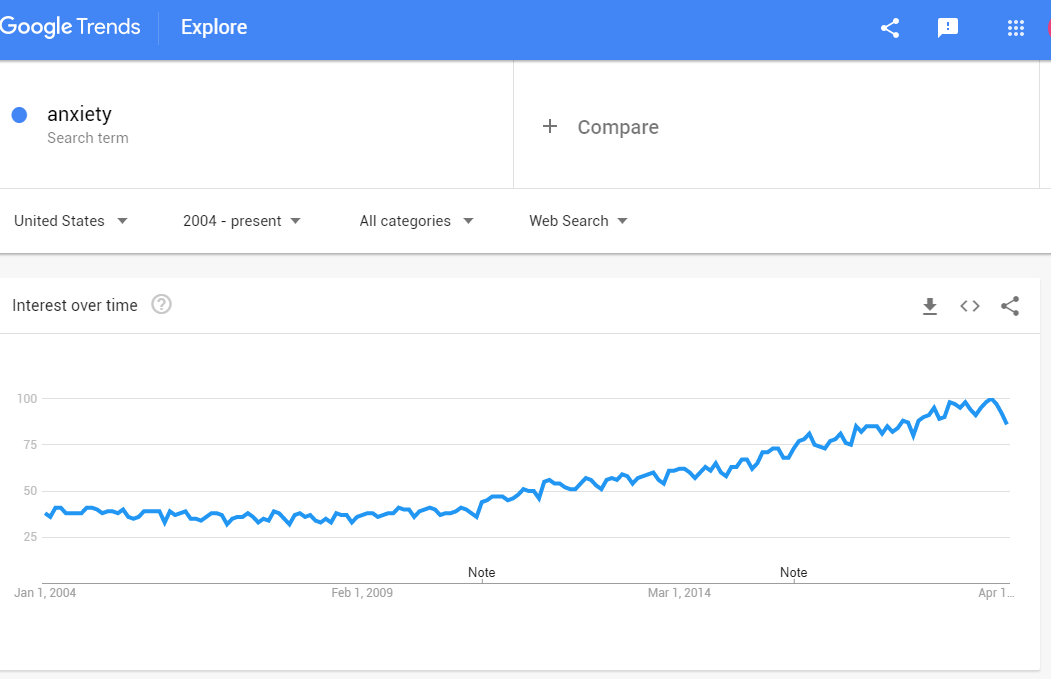 Statistics show 40 million adults being affected by anxiety disorders in the U.S. alone, and that's without the countless numbers of sufferers who remain undiagnosed. Hell, if you haven't experienced anxiety at some point you must not be human.
Whether compulsive, social, trauma-based or work-related, the symptoms of anxiety are crippling enough to create vicious cycles among sufferers who, in an effort to meet life's demands, often adopt destructive habits, withdraw from society or become dependent on prescription drug treatments with unpleasant side-effects.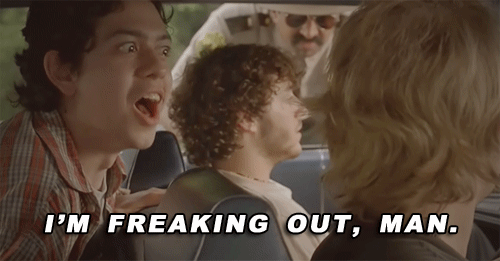 For over 5 centuries, anxiety sufferers have turned to cannabis in search of relief from anxiety and, after 4000 years of cultivation, we're confident that users have been experiencing benefits far longer than that. Since the 1950s, with the extraction and identification of cannabis's non-psychoactive component, CBD or cannabidiol, studies have been underway to pinpoint and understand the healing effects of this miracle compound.
On the cusp of a new era in formal acceptance of this age old cure, advances in research are making it clear that CBD may well be a safer and far more beneficial form of treatment for the symptoms of anxiety that are so prevalent in our society. It is coming to light that pure CBD treatment is likely remedial and curative, as opposed to symptomatic, following studies that have outlined CBD's marked effect in the stimulation and optimisation of neurogenesis.
Clinical studies show promising, but mixed results
Clinical studies indicate that cannabidiol (CBD), the primary nonaddictive component of cannabis that interacts with the serotonin (5-HT)1A receptor, may possess analgesic and anxiolytic effects. ( https://www.ncbi.nlm.nih.gov/pmc/articles/PMC6319597/ )
To quote a World health Organisation report on the subject of cannabidiol:
"In humans, CBD exhibits no effects indicative of any abuse or dependence potential…. To date, there is no evidence of public health related problems associated with the use of pure CBD."
With that said, CBD has been formally demonstrated as effective in the treatment of anxiety and a plethora of other cognitive and nervous system ailments, many of which are untreatable by other means. From epilepsy to Alzheimers and the many manifestations of anxiety, there can be no doubt as to the effectiveness of CBD treatment.
What people are saying about using CBD to treat anxiety
Unfortunately we don't have a huge amount of formal studies to source information about how cannabidiol mediates anxiety, but there are plenty of anecdotal stories from folks who swear by it. Just peek around Reddit and you'll find one after another:
User mattywookie69 posted on the CBD subreddit saying
I have been using CBD for the past several months for anxiety. It's amazing to see how this capsule twice a day has changed me. My nails are growing in now since I stopped picking at them due to my anxiety. I feel more in control now.

source
User gtminnmama says:
I have severe traffic anxiety (claustrophobia) and I've been able to drive in big cities now on clogged roads, I don't immediately panic if I'm lost and I am getting better at making left turns. It's helping with my rage anxiety brings in also, I don't snap at my kids like I used to and can handle work stress much better.

source
Another user in the same thread commented
I was about to refill my Xanax when I heard of cbd. I use the sublingual now and don't need anything else.
Xanax and other benzodiazepenes can be particularly debilitating once you're addicted to them, and we've read countless similar reports from people saying CBD helped get them off xanax.
Consider CBD a tool, part of a larger toolbox to treat anxiety
Of course, while CBD may help relieve some of your anxiety, you shouldn't treat it as a cure. It's more like a tool. It can help turn down the volume. For a lot of folks it's not something you feel, but instead something you don't feel.
Combine it with other things – meditating, exercise, and changing your diet – and you'll certainly notice dramatic and real effects.